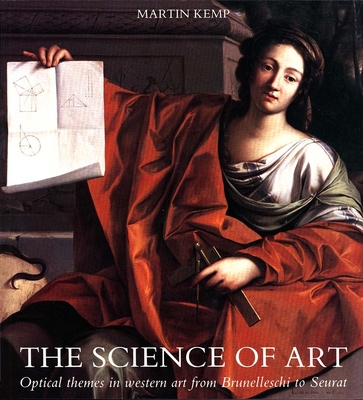 The Science of Art
Optical Themes in Western Art from Brunelleschi to Seurat
Paperback

* Individual store prices may vary.
Description
In this pathbreaking and richly illustrated book, Martin Kemp examines the major optically oriented examples of artistic theory and practice from Brunelleschi's invention of perspective and its exploitation by Leonardo and Durer to the beginnings of photography. In a discussion of color theory, Kemp traces two main traditions of color science: the Aristotelian tradition of primary colors and Newton's prismatic theory that influenced Runge, Turner, and Seurat. His monumental book not only adds to our understanding of a large group of individual works of art but also provides valuable information for all those interested in the interaction between science and art. "This beautifully made volume . . . shows us the unity of the visual study of nature—the exalted mutual task of Renaissance science and art."—
Scientific American
"[A] wonderful book. . . . Martin Kemp has convincingly demonstrated that even the most diverse styles of Western art from the Renaissance to modern times remained ever enthralled by scientific optics. . . . [A] handsome volume."—Samuel Y. Edgerton,
American Scientist
"An extraordinarily ambitious, even daring, enterprise. . . . The book leaves us in no doubt about its author's expertise in both fields. It includes the most comprehensive account of the development of perspective theory and practice I know."—Thomas Puttfarken,
Times Higher Education Supplement
"Kemp has performed a valuable service. . . . His style is lucid and he emerges as an honest broker who judiciously weighs the historical evidence. He has an impressive command of the literature of both art and optical science across much of Europe and over a span of four centuries. . . . Kemp's thesis is amply illustrated with several hundred plates, including many of his own line drawings. . . . The reader is led gently through the history of art and the details of optical science to appreciate their interrelationship."—Geoffrey Cantor, Oxford Art Journal
Yale University Press, 9780300052411, 383pp.
Publication Date: April 22, 1992
or
Not Currently Available for Direct Purchase