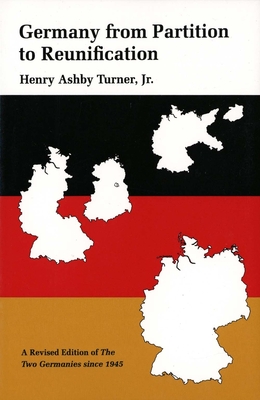 Germany from Partition to Reunification
A Revised Edition of The Two Germanies Since 1945
Paperback

* Individual store prices may vary.
Description
In this book, a prominent historian revises his comprehensive overview of Germany since 1945 to take into account the momentous events that swept away one of the German states and united the country under the constitution of the other.
Reviews of The Two Germanies since 1945
"A well-organized, clearly written, and meaty book."—Gordon A. Craig, New York Review of Books
"A basic, comprehensive text, valuable for an understanding of a central and changing aspect of European politics."—David P. Calleo, Foreign Affairs
"A brief, balanced, and well-written history."—William E. Griffith, New York Times Book Review
"A marvelously clear, concise, and judicious survey that will be very instructive for the general reader and extraordinarily useful for courses dealing with post-World War II Germany."—William Sheridan Allen, author of The Nazi Seizure of Power
Yale University Press, 9780300053470, 288pp.
Publication Date: November 25, 1992
or
Not Currently Available for Direct Purchase