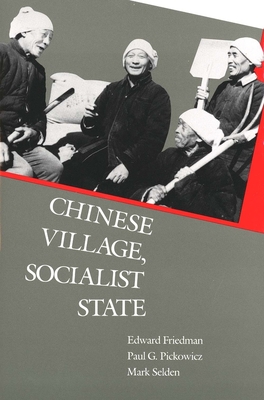 Chinese Village, Socialist State
Paperback

* Individual store prices may vary.
Description
The detailed portrait of social change in the North China plain depicts how the world of the Chinese peasant evolved during an era of war and revolution and how it in turn shaped the revolutionary process. The authors spent a decade interviewing villagers and rural officials, exploring archives, and investigating villagers with diverse resources and cultural, traditions, and they vividly describe both the promise and the human tragedy of China's rural revolution.
Exploring the decades before and after the establishment of the People's Republic in 1949, they trace the growing economic desperation and cultural disintegration that led to the revolution, the reforms undertaken by the Communist leadership that initially brought economic gains and cultural healing, and the tensions that soon developed between party and peasantry. They show that the Communist antimarket and collectivist strategies which culminated in the imposed collectivization of 1955-56 and the disastrous Great Leap Forward of 1958-60, clashed with cherished peasant cultural norms and economic aspirations. Eventually the party's attack on peasant values and interests, the authors find, produced a rupture that threatened both developmental and socialist goals and destroyed the democratic potential of the revolution at its best.
Yale University Press, 9780300054286, 360pp.
Publication Date: January 27, 1993