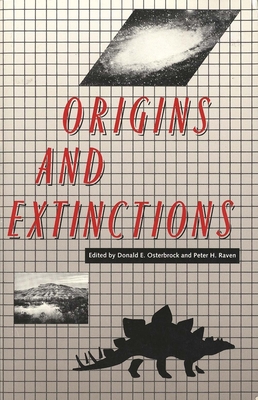 Origins and Extinctions (Paperback)
Yale University Press, 9780300054712, 133pp.
Publication Date: January 29, 1992
* Individual store prices may vary.
Description
What is the origin of the universe?  How did life appear on Earth and why was much of that life destroyed at various times in Earth's history?  In this book four noted scientists—physicist Alan H. Guth, astronomer George Wetherill, biologist Lynn Margulis, and paeleobiologist David Raup— propose answers to these questions, discussing the newest developments in some exciting areas of current research.
"Comprises four excellent essays. . . . The authors of this book seek to elucidate the remote, unusual events that most influenced the history of the cosmos and the earth. They describe alternative models and the evidence on which these models are based."—Laurie R. Godfrey, Science Books and Films
"For a scientist who specializes in cosmology and earth history, this book is a worthwhile documentation of the opinions of four very different scientists."—G. Ledyard Stebbins, BioScience
"Beginning with a tracing of the universe back to its beginnings, this fascinating little book presents the current state of knowledge and recent theories relating to the origins of the universe, our earth and life on earth. The last chapter explores extinction in our geologic past. Written by distinguished scientists, all papers attempt to establish patterns that may characterize other planets as well as our own."—New Technical Books