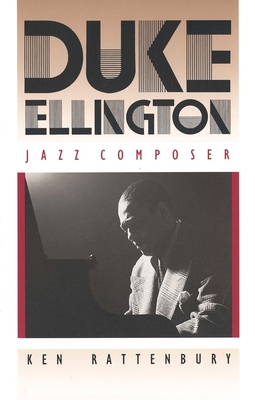 Duke Ellington, Jazz Composer
Paperback

* Individual store prices may vary.
Description
American composer, pianist, and orchestra leader Duke Ellington was the first genuine jazz composer of truly international status. In this book Ken Rattenbury offers the most thorough musical analysis ever written of Ellington's works, assessing the extent to which Ellington drew on the black music traditions of blues and ragtime and the music of Tin Pan Alley, and examining how he integrated black folk music practices with elements of European art music.
Rattenbury, a professional jazz musician for over fifty years, investigates Ellington's methods of composing, focusing on works written, performed, and recorded between 1939 and 1941, years that witnessed the full flowering of Ellington's genius. He discusses the infinite care with which Ellington selected his musicians—players possessing, in addition to technical accomplishment, the unique folksy qualities of timbre and delivery necessary to contribute to the "Ellington sound." He remarks on Ellington's gifts as a melodist and songwriter, shedding light on the commercial aspect of his involvement with Tin Pan Alley. After examining two early Ellington compositions for piano, he closely analyzes full scores of five significant pieces transcribed from their original recordings and including all extemporized solos and variations in performance. These transcriptions range from a duo for piano and double bass, through pieces for small groups, to compositions for Ellington's full orchestra.
Drawing at length from the observations of Ellington himself and of the members of Ellington's orchestra, as well as from his own, extensive musical knowledge, Rattenbury provides new perspectives on Ellington's life and music, the interpretations of some of his most creative soloists, and the evolution of the jazz tradition
Yale University Press, 9780300055078, 348pp.
Publication Date: January 27, 1993