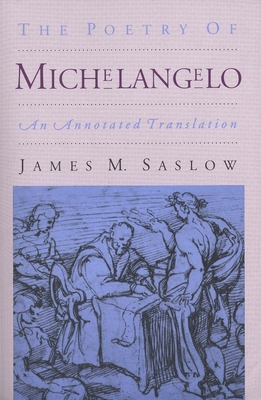 The Poetry of Michelangelo
An Annotated Translation
Paperback

* Individual store prices may vary.
Description
This is the only available bilingual edition of the more than three hundred sonnets, madrigals, and other poems produced by Michelangelo over his long career. The poems are invaluable for what they reveal of the artist's innermost feelings about such universal themes as love, death, and redemption. "A superb introduction to Michelangelo's life, a masterful bilingual presentation of his written work, commentaries, and an annotated bibliography. . . . A handsome volume of pure scholarship that will find a permanent place in one's library, to be dipped into from time to time as a source of deep enjoyment."—Virginia Quarterly Review "For educated readers who want to know what Michelangelo's poetry manages to do, who want a guide through the Italian and even more through the conventions that enabled Michelangelo to write at all, this is an indispensable book."—Richard Howard

"The exceptionally difficult task of translating Michelangelo's poetry has been accomplished with aplomb: equally successful is the no less difficult task of placing the poems within their biographical, social, intellectual, and artistic context. Saslow's annotated translation will be the standard critical edition of Michelangelo's poetry."—William E. Wallace
 
Yale University Press, 9780300055092, 574pp.
Publication Date: January 27, 1993