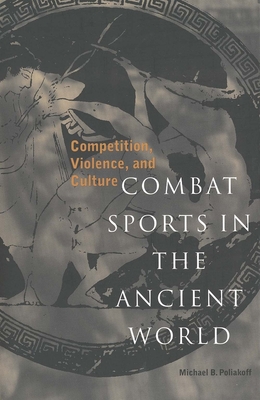 Combat Sports in the Ancient World
Competition, Violence, and Culture (Sports and History Series)
Paperback

* Individual store prices may vary.
Description
A leading authority on classical games here provides a comprehensive study of the practice of combat sports in the ancient civilizations of Greece, Rome, and the Near East. Describing and analyzing the sports of boxing, wrestling, stick-fighting, and pankration, Michael B. Poliakoff discusses such topics as the function of competition and violent games in ancient society; on the social background of the participants, showing the broad spectrum of Greek athletic personnel; on the significance of the appearance of combat sport in myth and literature; and on the alleged cultic functions of the ancient combat sports. The book is copiously illustrated with photographs of numerous objects rarely or never before published.
Yale University Press, 9780300063127, 220pp.
Publication Date: April 26, 1995