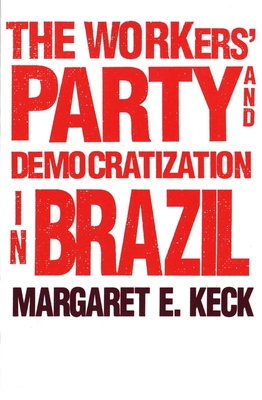 The Workers` Party and Democratization in Brazil
Paperback

* Individual store prices may vary.
Description
As the first legal mass party on the left in Brazil's recent history, the Workers' Party has both reflected and contributed to the country's transition from military rule to democracy. The party has posed an important challenge to traditionally elitist patterns of politics in Brazil; in 1989 its candidate came within six percentage points of winning the presidential election. The book—the first major study of the Workers' Party—sheds new light on significant changes in Brazilian political organization and society over the past two decades.
Drawing on the written source material as well as on extensive interviews, Margaret E. Keck describes the origins and formative years of the Workers' Party. She places the birth of the party in the context of the burgeoning political opposition to military rule in Brazil, showing how the development of the party was both constrained and sustained by the process of democratization. Keck discusses the essential differences between the Workers' Party and all other Brazilian parties created during the transition: its ongoing relation with an increasingly well organized and combative sector of the labor movement; its appeal to such new popular movements as women's groups and environmental groups; and its unique internal structure, which is more elaborate and democratic than that of all the other parties. Her history of the Workers' Party and the labor movement with which it is associated not only clarifies political movements in Brazil and Latin America but also gives insights into attempts in any country to create democratic parties that represent the popular classes.
Yale University Press, 9780300063196, 334pp.
Publication Date: February 22, 1995