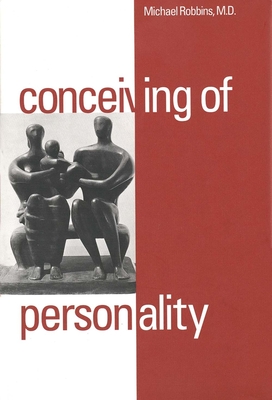 Conceiving of Personality
Hardcover

* Individual store prices may vary.
Description
The quest to comprehend the essence of human nature is as old as the capacity for reflective thought. In this provocative book, Dr. Michael Robbins proposes a new approach that draws upon psychoanalysis but is shaped by awareness of the limits that the particular circumstances of historical epoch, Western culture, male gender, and modal population from which psychoanalysis was derived impose on its modernist claims to being a universal theory.

Dr. Robbins addresses these limitations from the perspective of philosophy of science, focusing on the paradigm shift from logical positivism, which seeks to reduce complexity and diversity to its presumptive causal building blocks, to the postmodern emphasis on pluralism and on relativistic, contextual, evanescent knowledge. He examines the implications of this shift for the disciplines that study human nature-neuroscience, psychoanalysis, gender studies, anthropology, and sociology. After considering whether typical personality has changed over historical time and studying the cross-cultural diversity of human nature, the relationship of gender to personality, the spectrum of personality variability within Western culture, and the relationship of the contextual embeddedness of the conceiver to his or her theory, he proposes a dialectical conception of personality based on systems and chaos theories that respects its multiple guises and circumstantial richness of content without abandoning the quest for universal principles of organization and development.
Yale University Press, 9780300064223, 224pp.
Publication Date: September 25, 1996
About the Author
Michael Robbins, M.D., is an assistant clinical professor of psychiatry at Harvard Medical School and a faculty member at the Massachusetts Institute for Psychoanalysis and the Psychoanalytic Institute of Northern California. He is also the author of Experiences of Schizophrenia: An Integration of the Personal, Scientific, and Therapeutic.