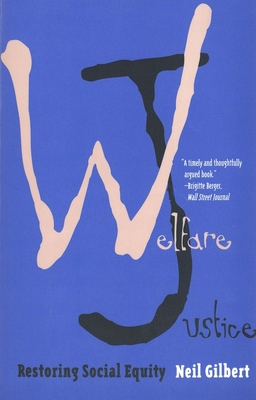 Welfare Justice (Paperback)
Restoring Social Equity
Yale University Press, 9780300070606, 216pp.
Publication Date: February 27, 1997
* Individual store prices may vary.
Description
Over the past several decades the welfare state has become increasingly unfair, says Neil Gilbert in this fresh and provocative book. He analyzes some critical developments: traditional welfare arrangements have failed to accommodate the changing character of family life and gender equality; groups identifying themselves as victims (feminists, gays, disabled people, older people, and others) have increasingly demanded new social rights while ignoring the need to enlarge civic responsibilities; advocates have exaggerated the prevalence of such social ills as rape and child abuse, thus muddying policy deliberations; and a hidden welfare state has evolved that delivers huge subsidies to the middle and upper classes—for health, housing, daycare, and pensions—in the midst of growing resentment against welfare spending for the poor.

Gilbert argues that policymakers need to develop programs that balance the rights and responsibilities of citizens, and they need to take a hard look at exactly who benefits from government resources. He calls for a new form of social protection to supersede the welfare state: the "enabling state," where citizens are treated not as passive recipients of public benefits and care but as individuals capable of looking after themselves with occasional assistance from the government. The central challenge of the enabling state will be to create a system of social protection that encourages private responsibility while maintaining an equitable framework of humane public care for those unable to assist themselves.