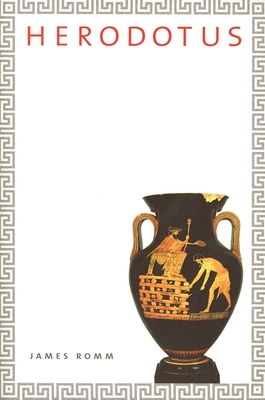 Herodotus (Hermes Books Series)
Paperback

* Individual store prices may vary.
Description
Herodotus, widely known as the father of history, was also described by Aristotle as a mythologos, or "tale-teller." In this stylish and insightful book, intended for both general readers and students, James Romm argues that the author of the Histories was both a historian—in the original sense of "one who inquires"—and a master storyteller.

Although most ancient historians wrote only about events they themselves had lived through, Herodotus explored an era well before his own time—from the rise of the Persian Empire to the Persian invasions of Greece in 490 and 480 B.C., the heroic fight of the Greeks against the invaders, and the final Greek victory. Working without the aid of written sources, Herodotus traveled widely and wove into his chronology descriptions of people and countries he visited and anecdotes that shed light on their lives and customs. Romm discusses the historical background of Herodotus`s life and work, his moralistic approach to history, his insatiable fascination with people and places, his literary powers, and the question of the historical "truth" behind the stories he relates. He gives general readers a fresh appreciation of the Histories as a work encompassing fiction and nonfiction, myth and history, and poetry and prose. Herodotus becomes not simply a source of historical data but a masterful and artistic author who created a radically new literary genre.

Hermes Books
John Herington, Founding Editor

Yale University Press, 9780300072303, 232pp.
Publication Date: December 11, 1998