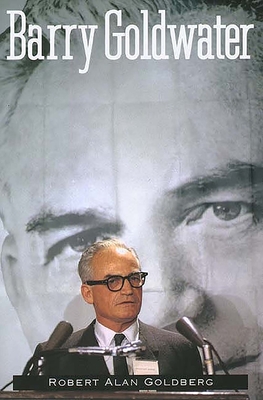 Barry Goldwater (Paperback)
Yale University Press, 9780300072570, 502pp.
Publication Date: October 20, 1997
* Individual store prices may vary.
Description
Barry Goldwater is widely regarded as one of the most prominent and controversial politicians of our century, a man whose influence on American conservatism led President Ronald Reagan to honor him with the title "Mr. Conservative" when he retired after thirty years in the Senate. A populist from Arizona, Goldwater helped change the complexion of the Republican Party both ideologically and geographically and planted the seeds for the future growth of the New Right.
This biography is the most up-to-date and balanced account of Goldwater ever written. Drawing on interviews with Goldwater and with a wide range of his friends, family members, and colleagues, as well as on family papers, Robert Goldberg provides new and fascinating information about Goldwater's private and public life. Goldberg describes Goldwater's youth, family, and early business enterprises, showing how he both shaped and was shaped by the increasingly sophisticated American southwest. He tells us about Goldwater's political career and its aftermath, giving insight into his opposition to the senatorial censure of Joseph McCarthy; his 1964 presidential campaign; his role in such political turning points as Watergate and Reagan policy in Nicaragua; his lifelong interest in the military, which culminated with the passage of the Goldwater Military Reorganization Act during his last year in the Senate; and his recent attack on the religious right in the Republican party. Engagingly written and handsomely illustrated, the book presents a vivid picture of a man who has attained almost mythical stature as a forthright, tough-minded figure from America's past.