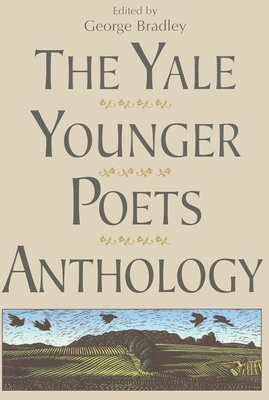 The Yale Younger Poets Anthology (Yale Series of Younger Poets)
Paperback

* Individual store prices may vary.
Description
In 1919 Yale University Press inaugurated the Yale Series of Younger Poets, designed to "afford a public medium for the work of young men and women who have not yet secured a wide public recognition." This anthology of the longest-running poetry series in the United States tells the story of American poetry in this century. At first a forum for a conservative taste in parochial college verse, the Younger Poets Series soon opened up to unconventional but profound young talents from across the country—such as James Agee, Muriel Rukeyser, Margaret Walker, William Meredith, Adrienne Rich, John Ashbery, John Hollander, James Tate, Carolyn Forché, and Robert Hass. This anthology includes poems from the first book by each of the 92 winners of the annual Younger Poets contest.

The selections are accompanied by an introduction by George Bradley, the 1986 winner of the contest. Bradley charts the course of the series under the aegis of such contest judges as Stephen Vincent Benét, W. H. Auden, and James Merrill, lacing his narrative with anecdotes about the judges and winners. He also establishes the series' vital role in the development of American poetry and American publishing. The anthology is divided into two sections: "The Early Years," which briefly presents the first 31 winners of the contest, and "The Modern Series," which gives ample room to display the early work of some of America's finest poets. All poets are introduced by a biographical headnote, and in the second section Bradley has added a brief commentary directing the reader to the salient features of each poet's work.
Yale University Press, 9780300074734, 406pp.
Publication Date: March 30, 1998
About the Author
George Bradley is the author of three books of poetry: Terms to Be Met, Of the Knowledge of Good and Evil, and The Fire Fetched Down.