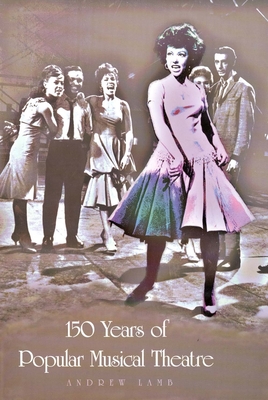 150 Years of Popular Musical Theatre
Hardcover

* Individual store prices may vary.
Description
From the Parisian operettas of Jacques Offenbach in the 1850s to such current blockbuster musicals as Les Misérables and Rent, musical theatre has given joy to audiences throughout the world. This lively book—an illustrated history of popular musical theatre—provides a compendium of fascinating details about the origins and development of the genre over a century and a half.

Andrew Lamb moves from country to country, showing how different cultures interpreted and were influenced by different types of musical theatre. He examines, for example, the development of the European operetta style from French and Viennese works to such less-well-known schools as the Spanish zarzuela. He also traces the evolution of English-language works from the comic operas of Gilbert and Sullivan and American vaudevilles and extravaganzas to the latest Broadway and West End musicals. For each significant work he provides a brief description of the plot and references to the principal musical numbers. While his focus is on composers, librettists, and lyricists, he also gives information about principal performers, directors, and other creative influences. In a masterful way he conveys the differences between works of the same composer and works by various composers, and shows how they reflect changing cultural tastes and musical and dramatic conventions. Displaying a deep and wide-ranging expertise, this authoritative book is an invaluable resource for all lovers of the musical theatre.
Yale University Press, 9780300075380, 400pp.
Publication Date: February 8, 2001
About the Author
Andrew Lamb is a British musicologist, writer, and broadcaster who is well known as an authority on operetta and musicals.