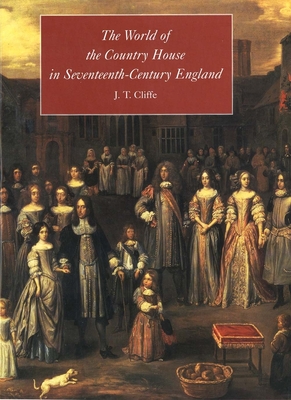 The World of the Country House in Seventeenth-Century England (Hardcover)
Yale University Press, 9780300076431, 240pp.
Publication Date: July 11, 1999
* Individual store prices may vary.
Description
This engaging and beautifully illustrated book takes us back to the domestic world of the landed gentry in seventeenth-century England. Relating countless stories and case histories drawn from a wide range of primary sources, the book describes the physical environment, staffing, and functioning of gentry households, the inhabitants and their activities, and the role of these houses in the social and economic life of their localities.

J. T. Cliffe begins by exploring the exterior and interior of houses and the outbuildings, parks, and gardens that surrounded them. He then investigates the people who lived in the country houses and the relationships between them. He provides colorful details about the responsibilities of the squire and his wife; the duties, remuneration, food, clothing, accommodation, and treatment of servants; and the special duties of estate stewards, coachmen, chaplains, and tutors. Cliffe explains various aspects of housekeeping, such as the tradition of hospitality and the factors militating against it. He also discusses other kinds of activity: religious practices; outdoor sports and indoor pastimes, including music and billiards; and such intellectual pursuits as antiquarian research, poetry, and scientific experiments. He concludes with a fascinating survey of scandal in the world of the gentry, telling of domestic strife, financial disaster, lunacy, and other disasters that marred this idyllic existence.
About the Author
J. T. Cliffe is a fellow of the Royal Historical Society and a member of the Institute of Historical Research at London University. He is the author of a number of books and articles on aspects of seventeenth-century history.

or
Not Currently Available for Direct Purchase