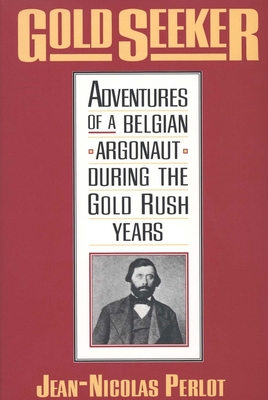 Gold Seeker
Adventures of a Belgian Argonaut during the Gold Rush Years
Paperback

* Individual store prices may vary.
Description
"A splendid piece of Americana, for Perlot was a witty, gingery, intelligent man with a sharp eye for significant detail. . . . His book . . . has been translated and thoroughly annotated by the late Helen Harding Bretnor, who deserves the gratitude of all readers with a taste for the history of the Old West."—Atlantic Monthly

"A lively memoir."—Evan S. Connell, New York Times Book Review

"Provides a narrative as amusing as it is informative. Perlot is real gold, dug belatedly from the California mines."—Gerald Weales, Smithsonian

"A marvelous book. . . . Perlot's observations, both as a foreign miner and a settler in the pioneer West, give new meaning to a familiar historical experience."—Mary McDougall Gordon, Pacific Historical Review

In 1850, Jean-Nicolas Perlot, a 26-year-old Belgian, joined a French mining company bound for the gold fields of California. This book is Perlot's witty and informative account of his life in California and his subsequent career in the newly rich town of Portland, Oregon.
Yale University Press, 9780300076455, 452pp.
Publication Date: November 10, 1998