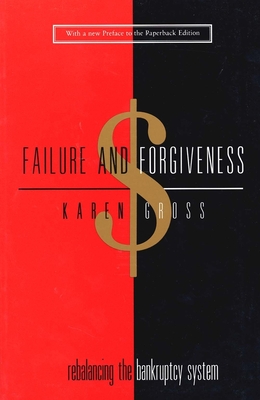 Failure and Forgiveness (Paperback)
Rebalancing the Bankruptcy System (Yale Contemporary Law Series)
Yale University Press, 9780300078633, 316pp.
Publication Date: February 8, 1999
* Individual store prices may vary.
Description
In 1996 a record one million-plus bankruptcy cases were filed in the United States. In this important book, an eminent legal authority provides an accessible introduction to and evaluation of the federal bankruptcy system governing these filings. Karen Gross describes existing bankruptcy law, assesses what is actually happening in practice, and makes specific—and controversial—recommendations for reform.

Gross explores the varying and often conflicting interests of debtors, creditors, and community in the bankruptcy system. She justifies the idea of a "fresh start" for individual and business debtors by analyzing notions of forgiveness and rehabilitation in a civilized society. She offers a new perspective on how to treat certain of the creditors that bankruptcy touches, substituting a principle of equality of outcome for the principle of equality of treatment. She also presents an original argument about community interests, contending that they should be given serious weight in the necessary balancings that make up bankruptcy law and policy, and provides specific statutory amendments to achieve this goal. Offering a humanitarian approach to bankruptcy rather than the law and economic approach commonly used, this book places legal issues of bankruptcy in their social context and opens the dialogue about bankruptcy to lawyers and nonlawyers alike.