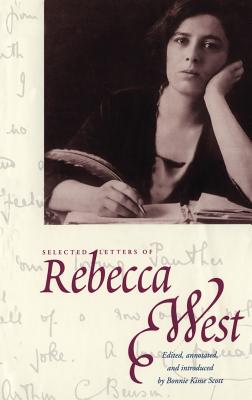 Selected Letters of Rebecca West (Henry McBride Series in Modernism and Modernity) (Hardcover)
Yale University Press, 9780300079043, 546pp.
Publication Date: February 9, 2000
* Individual store prices may vary.
Description
From the time that George Bernard Shaw remarked that "Rebecca West could handle a pen as brilliantly as ever I could and much more savagely," West's writings and her politics have elicited strong reactions. This collection of her letters—the first ever published—has been culled from the estimated ten thousand she wrote during her long life. The more than two hundred selected letters follow this spirited author, critic, and journalist from her first feminist campaign for women's suffrage when she was a teenager through her reassessments of the twentieth century written in 1982, in her ninetieth year.

The letters, which are presented in full, include correspondence with West's famous lover H. G. Wells and with Shaw, Virginia Woolf, Emma Goldman, Noel Coward, and many others; offer pronouncements on such contemporary authors as Norman Mailer, Nadine Gordimer, and Arthur Schlesinger, Jr.; and provide new insights into her battles against misogyny, fascism, and communism. West deliberately fashions her own biography through this intensely personal correspondence, challenging rival accounts of her groundbreaking professional career, her frustrating love life, and her tormented family relations. Engrossing to read, the collection sheds new light on this important figure and her social and literary milieu.


About the Author
Bonnie Kime Scott is professor and director of graduate studies in English at the University of Delaware.