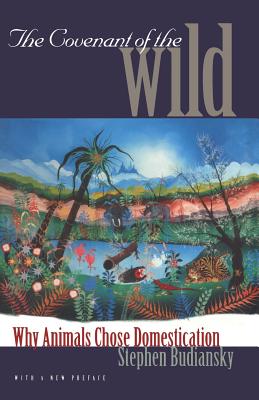 The Covenant of the Wild
Why Animals Chose Domestication
Paperback

* Individual store prices may vary.
Description
Animal rights extremists argue that eating meat is murder and that pets are slaves. This compelling reappraisal of the human-animal bond, however, shows that domestication of animals is not an act of exploitation but a brilliantly successful evolutionary strategy that has benefited humans and animals alike.

"Budiansky's slim, elegant discourse is a persuasive counterweight to the pastoral delusions of sentimentalists intent on seeing humans as malevolently at odds with the noble animal kingdom."—Manuela Hoelterhoff, Wall Street Journal

"Forcefully argued and eloquent."—Christopher Lehmann-Haupt, New York Times

"A subtle look at the mysteries of evolution and a stinging response to animal-rights extremists. . . . Ambrosia for anyone—whether in agreement with Budiansky or not—who appreciates the beauty of an argument that combines careful scholarship with common sense."—Kirkus Reviews

"Budiansky argues his thesis clearly and cogently."—Daily Telegraph

Yale University Press, 9780300079937, 216pp.
Publication Date: April 10, 1999