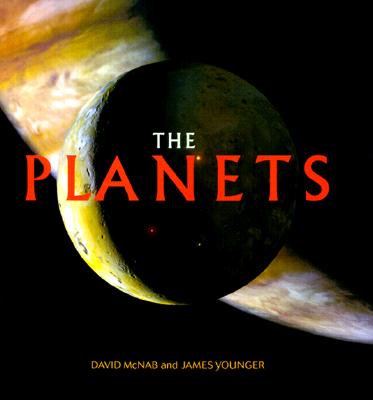 The Planets
Hardcover

* Individual store prices may vary.
Description
During the last forty years, human beings have broken free of the Earth and ventured out to other worlds orbiting the Sun. We have visited every planet except Pluto, discovered dozens of new moons in orbit around other planets, and put to rest myths and fantasies that have been accepted for centuries. This magnificent book chronicles our planetary travels, explains the creation and evolution of each planet, and tells how our understanding of the solar system has developed from the first stargazers in ancient times to Galileo to the present.
In an engaging narrative that draws on interviews with U.S. and Soviet scientists and astronauts, state-of-the-art computer graphics, and space race archives, David McNab and James Younger reveal the wonders of the planets. With the help of striking pictures from the Apollo, Voyager, Pioneer, and Viking space missions, the authors describe planetary marvels: volcanoes three times the size of Mount Everest, worlds with seas of methane, rivers of lava longer than the Nile, clouds of sulfuric acid, and frosts of pure shining metal. They also investigate the possibilities of life elsewhere in the solar system, present a new perspective on the Sun and on Earth's atmosphere, and speculate about the evolution of the solar system over the next five billion years—to what may be its death.
The book, which is a companion volume to a highly regarded, eight-part Arts and Entertainment television series, invites us on an amazing adventure, one that will stretch the imagination to its limit.
Yale University Press, 9780300080445, 240pp.
Publication Date: August 11, 1999
About the Author
David McNab and James Younger are award-winning BBC television producers who specialize in science documentaries. McNab is series producer and Younger is a producer for the television series The Planets. Before joining the BBC, Younger was a science economist for the New York Times and the Economist.

or
Not Currently Available for Direct Purchase