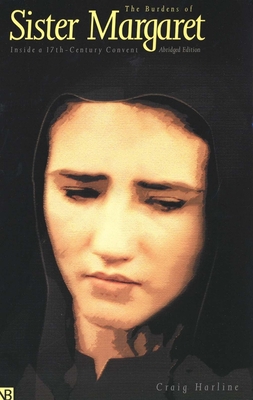 The Burdens of Sister Margaret
Inside a Seventeenth-Century Convent; Abridged Edition
Paperback

* Individual store prices may vary.
Description
Based on a treasure trove of letters, this fascinating book tells the history of a seventeenth-century nun in a convent in Leuven and how her complaints—of sexual harassment, fears of demonic possession, alliances among the other sisters against her—led to her banishment from the convent on two occasions. Highly acclaimed when it was first published as a revealing look at female religious life in early modern Europe, the book is now available in an abridged paperbound version with a new preface by the author.

Reviews of the clothbound edition:

"A window to the past. . . . I loved, just loved, this book."—Carolyn See, Washington Post

"The world Mr. Harline uncovers is a fascinating one. . . . The story of Sister Margaret gives an extra dimension of humanity to a turning point in the history of ideas."—Sonia Gernes, Wall Street Journal

"Better-than-fiction social history. . . . This is a glimpse into diaries, letters, hearts, minds, hatreds, and hopes; it will enthrall."—Christian Century

"Harline's graceful writing allows the women and men in this religious community to breathe, gossip, pray with tears. . . . The Burdens of Sister Margaret helps us see the familiar Reformation in a fresh way."—Kevin A. Miller, Christianity Today

"Microhistory at its best."—Larissa Taylor, Renaissance Quarterly

Yale University Press, 9780300081213, 288pp.
Publication Date: August 11, 2000