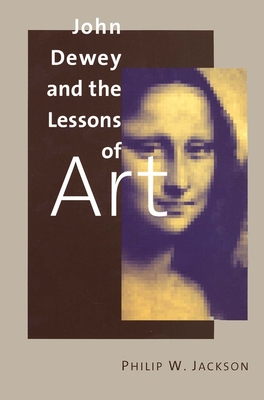 John Dewey and the Lessons of Art (Paperback)
Yale University Press, 9780300082890, 224pp.
Publication Date: February 9, 2000
* Individual store prices may vary.
Description
What do the arts have to teach us about how to live our lives? How can teachers use art's "lessons" to improve their teaching? This provocative book examines John Dewey's thinking about the arts and explores the practical implications of that thinking for educators. Philip W. Jackson draws on Art as Experience, the philosopher's only book on the subject, and less well-known observations scattered throughout Dewey's writings to consider the nature and power of art and its relation to education. For those unacquainted with Dewey's thought as well as for Dewey specialists, this book provides rich insights into how the arts might inform educational practice.

Jackson introduces the basics of Dewey's aesthetic theory and then looks at the ways in which single works of art can profoundly affect the individuals who either make them or come to them as readers, listeners, or spectators. He considers the experiences of many writers—music and art critics, authors of self-help books, poets, and philosophers—to explore the transformative power of the experience of art. In a concluding chapter on the educational relevance of Dewey's views, the author focuses on two instances of flawed educational practice, showing how a more conscientious application of Dewey's view of the arts could have improved the learning experience.