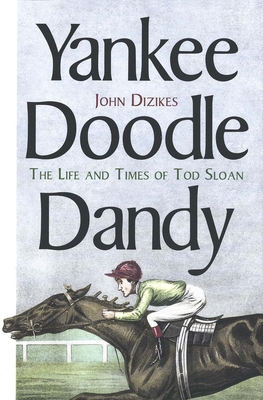 Yankee Doodle Dandy
The Life and Times of Tod Sloan
Hardcover

* Individual store prices may vary.
Description
In the 1890s, feisty Tod Sloan (1874–1933) abandoned the centuries-old jockey tradition of riding in a straight sitting position and instead crouched low on the neck of his horse. The result was not only a string of victories for young Sloan but also a revolution in horse racing. In this entertaining book, award-winning author John Dizikes recounts the remarkable story of the Indiana boy who rose from obscurity to become the most famous jockey in the United States and Great Britain at the turn of the century. Dizikes evokes the turbulent, colorful world of horse racing and gambling in which Tod Sloan rocketed to celebrity—and from which he was just as dramatically ejected.

Sloan's innovative riding style helped to transform horse racing into the first nationally popular spectator sport, drawing in huge crowds and vast amounts of betting money. But Sloan's career was crushingly ended by those who resented and envied him. A dandy, a big spender, a man whose company women loved, Sloan related to horses in an almost magical way, yet foundered in his dealings with people. This book is the biography of a diminutive man who lived in large style, and lives on in George M. Cohan's musical Little Johnny Jones and Ernest Hemingway's short story "My Old Man." The book is also much more—a fascinating cultural history that illuminates the history of horse racing and betting, the democratization of sport, changing conceptions of masculinity, the hypocrisy of Victorian morality, the lionizing and demonizing of celebrities, and a variety of other inviting topics.

Yale University Press, 9780300083347, 240pp.
Publication Date: September 10, 2000
About the Author
John Dizikes received the National Book Critics Circle Award for Opera in America, published by Yale University Press. He teaches at the University of California, Santa Cruz and is occasionally to be found at the Santa Anita race track.