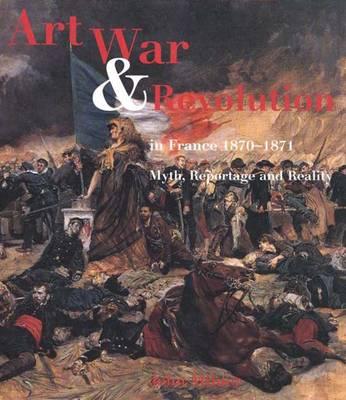 Art, War and Revolution in France 1870-1871 (Hardcover)
Myth, Reportage and Reality
Yale University Press, 9780300084078, 256pp.
Publication Date: November 10, 2000
* Individual store prices may vary.
Description
During a brief and ferociously violent ten-month period between 1870 and 1871, the last Napoleonic empire was destroyed, France was plunged into a hopeless war with Prussia, Paris was besieged, and the Paris Commune revolted and was suppressed by a new Republic. This engrossing book surveys the responses made by artists to these cataclysmic events.
John Milner investigates not only what the war and the Commune meant to the artists concerned but also how artists defined the character and nature of events and presented them to the public, thereby influencing their reception, interpretation, and impact. Milner explains the evolving positions of artists during that year. Under Napoleon III, artists received major commissions from patrons and were centrally involved in the image of empire. In wartime, artists called up for duty recorded the horrors of war and became politicized, some loyal to the emperor, others violently against. When the war was over, the uprising of the Paris Commune set the French against themselves. Some artists -- in particular Gustave Courbet -- declared themselves Communards and rejected the government, producing powerful canvases that portrayed the final slaughter that suppressed the Commune. A new image -- of the Republic, of military defeat, and of the significance of the Commune -- was needed, and fresh opportunities arose for artists who were able to redraw or reinterpret history.

or
Not Currently Available for Direct Purchase