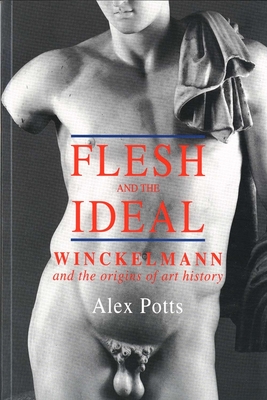 Flesh and the Ideal
Winckelmann and the Origins of Art History
Paperback

* Individual store prices may vary.
Description
Johann Joachim Winckelmann (1717-1768), one of the most important figures ever to have written about art, is considered by many to be the father of modern art history. This book is an intellectual biography of Winckelmann that discusses his magnum opus, History of the Art of Antiquity, in the context of his life and work in Germany and in Rome in the eighteenth century.

Alex Potts analyzes Winckelmann's eloquent account of the aesthetic and imaginative Greek ideal in art, an account that focuses on the political and homoerotic sexual content that gave the antique ideal male nude its larger resonance. He shows how Winckelmann's writing reflects the well-known preoccupations and values of Enlightenment culture as well as a darker aspect of Enlightenment ideals--such as the fantasy of a completely free sovereign subjectivity associated with Greek art. Potts explores how Winckelmann's historical perspective on the art of antiquity both prefigures and undermines the more strictly historicizing views put forward in the nineteenth century and how his systematic definition of style and historical development casts a new light on the present-day understanding of these notions. According to Potts, Winckelmann goes well beyond the simple rationalist art history and Neoclassical art theory with which he is usually associated. Rather, he often seems to speak directly to our present awareness of the discomforting ideological and psychic contradictions inherent in supposedly ideal symbolic forms.
Yale University Press, 9780300087369, 304pp.
Publication Date: October 11, 2000