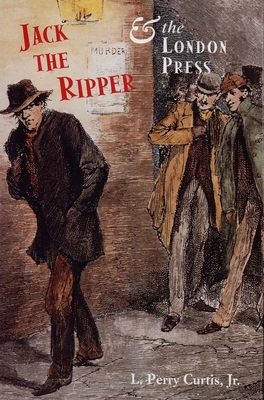 Jack the Ripper and the London Press
Hardcover

* Individual store prices may vary.
Description
Press coverage of the 1888 mutilation murders attributed to Jack the Ripper was of necessity filled with gaps and silences, for the killer remained unknown and Victorian journalists had little experience reporting serial murders and sex crimes. This engrossing book examines how fourteen London newspapers—dailies and weeklies, highbrow and lowbrow—presented the Ripper news, in the process revealing much about the social, political, and sexual anxieties of late Victorian Britain and the role of journalists in reinforcing social norms.

L. Perry Curtis surveys the mass newspaper culture of the era, delving into the nature of sensationalism and the conventions of domestic murder news. Analyzing the fourteen newspapers—two of which emanated from the East End, where the murders took place—he shows how journalists played on the fears of readers about law and order by dwelling on lethal violence rather than sex, offering gruesome details about knife injuries but often withholding some of the more intimate details of the pelvic mutilations. He also considers how the Ripper news affected public perceptions of social conditions in Whitechapel.

Yale University Press, 9780300088724, 368pp.
Publication Date: December 11, 2001