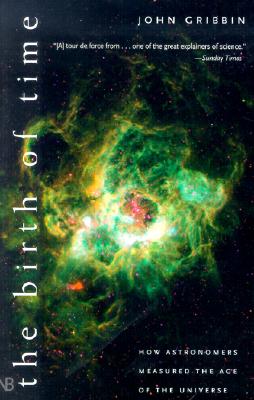 The Birth of Time (Paperback)
How Astronomers Measure the Age of the Universe (Yale Nota Bene)
Yale University Press, 9780300089141, 256pp.
Publication Date: February 8, 2001
* Individual store prices may vary.
Description
The age of the universe has been one of the great scientific mysteries of our time. This engrossing book tells the story of how the mystery was recently solved. Written by a brilliant science writer who was involved, as a research astronomer, in the final breakthrough, the book provides details of the ongoing controversies among scientists as they groped their way to the truth--that the universe is between 13 and 16 billion years old, older by at least one billion years than the star systems it contains.
In clear, engaging language, Gribbin takes us through the history of cosmological discoveries, focusing in particular on the seventy years since the Big Bang model of the origin of the universe. He explains how conflicting views of the age of the universe and stars converged in the 1990s because scientists (including Gribbin) were able to use data from the Hubble Space Telescope that measured distances across the universe.