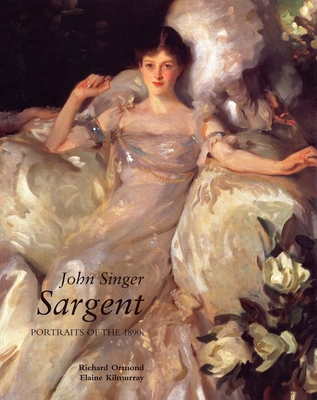 John Singer Sargent (Hardcover)
Portraits of the 1890s; Complete Paintings: Volume II (The Paul Mellon Centre for Studies in British Art)
Paul Mellon Centre BA, 9780300090673, 240pp.
Publication Date: October 11, 2002
Other Editions of This Title:
Hardcover (10/8/2019)
Hardcover (10/7/2014)
Hardcover (1/10/2017)
Hardcover (10/23/2006)
Hardcover (12/11/2003)
Hardcover (4/20/1998)
Hardcover (11/18/2010)
* Individual store prices may vary.
Description
This gorgeous book is the second volume of the definitive catalogue raisonné of the work of the American painter John Singer Sargent (1856–1925). It comprises over one-hundred and fifty formal portraits and portrait sketches in oil and watercolor that he painted between 1889 and 1900. The catalogued works have been grouped into chronological sections, each with its own introduction to set the particular group in context. In addition, an overall introduction places Sargent in the context of European portraiture of the past and of his own time.

Each work is documented in depth: entries include traditional data about the painting or watercolor; details of the work's provenance, exhibition history and bibliography; a short biography of the sitter; a discussion of the circumstances in which the work was created; and a critical discussion of its subject matter, style, and significance in Sargent's career. With very few exceptions, all the works are reproduced in color. There is also an illustrated inventory of Sargent's studio props and accessories and a cross-referenced checklist of the portraits in which they appear.

About the Author
Richard Ormond, great nephew of John Singer Sargent, is Samuel H. Kress Professor at the Center for Advanced Study in the Visual Arts, National Gallery of Art, Washington, D.C. Elaine Kilmurray is Research Director of the Sargent catalogue raisonné project.