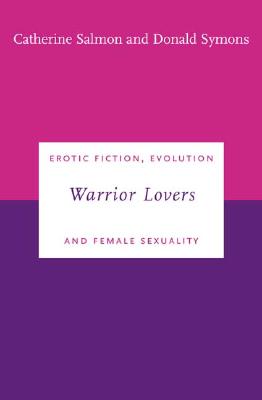 Warrior Lovers: Erotic Fiction, Evolution and Female Sexuality (Hardcover)
Erotic Fiction, Evolution and Female Sexuality
Yale University Press, 9780300093544, 112pp.
Publication Date: August 1, 2003
* Individual store prices may vary.
or
Not Currently Available for Direct Purchase
Description
The stark contrasts between romance novels and pornography underscore how different female and male erotic fantasies are. These differences relflect human evolotionary history and the disparate selection pressures women and men experienced, say the authors of this thought-provoking book. Catherine Salmon and Donald Symons review the fundamental importance of evolutionary history to human psychology, discuss how male and female sexual psychologies differ, and then demonstrate how sex differences in erotica illustrate this. The authors focus particular attention on slash fiction, an erotic subgenre written by and for women and found on-line and in fan magazines. Slash--so-called for the punctuation mark indicating a romantic pair--depicts sexual relationships between heterosexual male television and film characters such as Starsky and Hutch (S/H) and Captain Kirk and Mr. Spock (K/S). Salmon and Symons argue that--despite some differences--slash fiction has much in common with romance novels. The authors examine the essential ingredients of female sexual fantasy and how slash fiction provides them. Their conclusions are both fascinating and original.

Advertisement