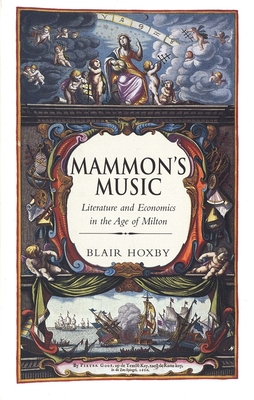 Mammon's Music
Literature and Economics in the Age of Milton
Hardcover

* Individual store prices may vary.
Description
The commercial revolution of the seventeenth century deeply changed English culture. In this ambitious book, Blair Hoxby explores what that economic transformation meant to the century's greatest poet, John Milton, and to the broader literary tradition in which he worked. Hoxby places Milton's work—as well as the writings of contemporary reformers like the Levellers, poets like John Dryden, and political economists like Sir William Petty—within the framework of England's economic history between 1601 and 1724. Literary history swerved in this period, Hoxby demonstrates, as a burgeoning economic discourse pressed authors to reimagine ideas about self, community, and empire. Hoxby shows that, contrary to commonly held views, Milton was a sophisticated economic thinker. Close readings of Milton's prose and verse reveal the importance of economic ideas in a wide range of his most famous writings, from Areopagitica to Samson Agonistes to Paradise Lost.

Yale University Press, 9780300093780, 336pp.
Publication Date: November 10, 2002