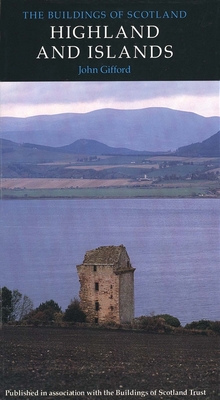 Highlands and Islands (Pevsner Architectural Guides (Hardcover)
Buildings of Scotland )
Yale University Press, 9780300096255, 686pp.
Publication Date: March 11, 1992
* Individual store prices may vary.
Description
This volume covers the vast area of the Highland region, the Western Isles, Orkney and Shetland and highlights buildings and monuments as varied as its landscapes: brochs, cairns and ceremonial settings of standing stones; cathedrals and abbeys, both medieval and Victorian; churches of every period and denomination, their interiors and graveyards often housing unexpected delights. Castles and tower-houses and a string of Hanoverian forts contrast with prehistoric farmsteads and Georgian and Victorian farmhouses. Country houses range from the display of ducal splendour at Dunrobin, through the Georgian elegance of Cromarty and Culloden and a mass of Victorian baronial, to expressions of the high ideals and simple life of the Arts-&-Crafts movement.
or
Not Currently Available for Direct Purchase