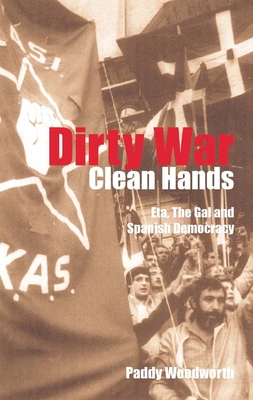 Dirty War, Clean Hands
ETA, the GAL and Spanish Democracy, Second Edition
Paperback

* Individual store prices may vary.
Description
Spain's transition from the Franco dictatorship to a democratic state has been widely regarded as exemplary. However, this powerfully written book reveals that as Spain's first post-transition government attempted to destroy the Basque separatist group ETA, it adopted the very policies of indiscriminate terror that had characterized Franco's authoritarian regime and ETA's own strategy. Furthermore, the anti-terrorist liberation group GAL was organized and secretly funded by the government. For this paperback edition the text has been revised and thoroughly updated.

"A balanced, finely documented tale of how easily democratic institutions can run off the rails."—Rod Usher, Time Magazine

"A complex and disturbing story magisterially deconstructed and retold . . . One of the most important books about post-Franco Spain ever published."—Paul Preston, Irish Times

"[Woodworth's] writing has edge as well as elegance . . . [A] scholarly and superbly told story . . . all the hallmarks of a classic."—Eoghan Harris, Sunday Times

"A brilliant piece of investigative journalism that deserves to be read … Having mastered the labyrinth of evidence and conflicting conspiracy theories [Woodworth] takes us on a thrilling and sometimes gruesome narrative journey."—Sebastian Balfour, Times Literary Supplement
Yale University Press, 9780300097504, 512pp.
Publication Date: January 11, 2003