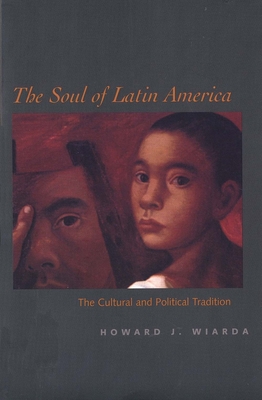 The Soul of Latin America
The Cultural and Political Tradition
Paperback

* Individual store prices may vary.
Description
To understand Latin America's political culture, and to understand why it differs so greatly from that of the United States, one must look beyond the political history of the region, Howard J. Wiarda explains in this comprehensive book. A highly respected expert on Latin American politics, Wiarda explores a sweeping array of Iberian and Latin American social, economic, institutional, cultural, and religious factors from ancient times to the twentieth century. He illuminates the distinctive political attitudes and traditions of Latin America as well as the unique—and not widely understood—features of present-day Latin American models of democracy.

While Ibero-American and Western liberal traditions draw from the same classical thinkers, they often emphasize different ideas and reach different conclusions, Wiarda contends. He traces the influences of Rome, Islam, medieval Christianity, the Reconquest, and Iberian feudalism, and the powerful but largely unacknowledged effects of the Counter-Reformation on Iberian and Latin American civilizations. The author concludes with a discussion of recent changes in political culture and an assessment of the strength of democracy's hold in the nations of Latin America.
Yale University Press, 9780300098365, 432pp.
Publication Date: February 8, 2003