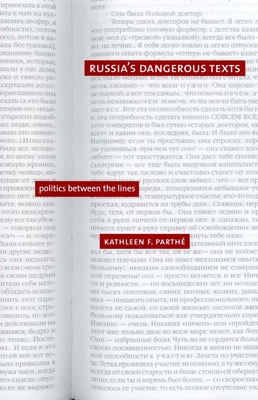 Russia's Dangerous Texts
Politics Between the Lines
Hardcover

* Individual store prices may vary.
Description
Russia's Dangerous Texts examines the ways that writers and their works unnerved and irritated Russia's authoritarian rulers both before and after the Revolution. Kathleen F. Parthé identifies ten historically powerful beliefs about literature and politics in Russia, which include a view of the artistic text as national territory, and the belief that writers must avoid all contact with the state.
Parthé offers a compelling analysis of the power of Russian literature to shape national identity despite sustained efforts to silence authors deemed subversive. No amount of repression could prevent the production, distribution, and discussion of texts outside official channels. Along with tragic stories of lost manuscripts and persecuted writers, there is ample evidence of an unbroken thread of political discourse through art. The book concludes with a consideration of the impact of two centuries of dangerous texts on post-Soviet Russia.
Praise For Russia's Dangerous Texts: Politics Between the Lines…
"Russia's Dangerous Texts will be the first in-depth re-evaluation of Russian literary history up to the present to date to take sufficient advantage of the hindsight of the ten years since the Soviet Union and its official cultural institutions collapsed. Parthe exploits this privileged vantage point to the fullest to expose the issues that hinder the (re)constitution of a coherent vision of what Russian literature is today."—Catharine Theimer Nepomnyashchy, Chair of the Slavic Department of Barnard College and Director of the Harriman Institute of Columbia University

Yale University Press, 9780300098518, 304pp.
Publication Date: December 11, 2004
About the Author
Kathleen F. Parthé is professor of Russian and director of Russian studies at the University of Rochester. She is the author of Russian Village Prose and, with James H. Billington, The Search for a New Russian National Identity.