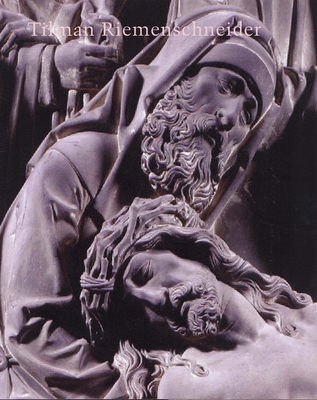 Tilman Riemenschneider, c.1460-1531 (Studies in the History of Art Series) (Hardcover)
NGW-Stud Hist Art, 9780300101348, 264pp.
Publication Date: April 10, 2004
* Individual store prices may vary.
Description
One of the greatest sculptors of the later Middle Ages, Tilman Riemenschneider (c. 1460–1531) struck a rare balance between formal elegance and expressive strength. His sculpture is noted for such innovative qualities as the acknowledgment of the viewer's mobility, an exquisite finish, and the occasional abandonment of polychromy (painted and gilded decoration). While anchored in the late Gothic tradition, Riemenschneider's work also reflects the emerging humanist concerns of the period. In this generously illustrated book, historians, art historians, and conservators from the United States, Germany, and Austria discuss Riemenschneider's art from various perspectives, addressing such issues as attribution, pictorial rhetoric, surface treatment, and critical reception.
As the companion volume to the catalogue of the exhibition on the sculptor held in Washington and New York in 1999 and 2000, this book sheds light not only on a master sculptor whose work is admired today as among the most appealing of his era, but also on the art and culture of the late Middle Ages and Central Europe.
About the Author
Julien Chapuis is associate curator in the department of medieval art and The Cloisters, The Metropolitan Museum of Art. He was primary author and editor of the catalogue Tilman Riemenschneider: Master Sculptor of the Late Middle Ages, which is also available from Yale University Press.
or
Not Currently Available for Direct Purchase