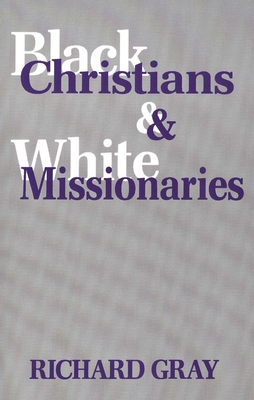 Black Christians and White Missionaries (Paperback)
Yale University Press, 9780300102130, 144pp.
Publication Date: December 11, 1959
* Individual store prices may vary.
Description
As the centers of world Christianity shift toward Africa and Latin America, the impact of these areas on the development of Christianity becomes increasingly important. In this book one of the world's leading scholars on the history of religion in Africa investigates how Christianity has been transformed as it has been adopted by black Africans in the past three hundred years.
According to Richard Gray, Africans have not meekly accepted monolithic Western practices but have appropriated the Christian faith for specific needs and added to tits insights of their own. The first section of the book, based largely on recent research in the Vatican archives, examines African cosmologies and the introduction of Christianity in the seventeenth century. It includes a reassessment of Kongo Christianity and a reconstruction of a remarkable Afro-Brazilian initiative that led the Papacy to condemn the abuses of the Atlantic slave trade. In the second part of the book, Gray reflects on the modern period. One chapter considers the dramatic emergence of the modern missionary movement and its varied relationship with colonial rule. Another argues that Christianity in Africa is distinguished by a temperate, prolonged dialogue in which the understanding of orthodoxy is modified, developed, and enriched. The final chapter illustrates the principal theme of the book: the interaction of missionary teaching with African concerns, interests, and fears. It examines wither Christian symbols, faith, and rituals are enabling Africans to produce an effective synthesis of two rather different concepts of evil, one stemming from deeply entrenched African cosmologies, the other focused on racial discrimination and political oppression.