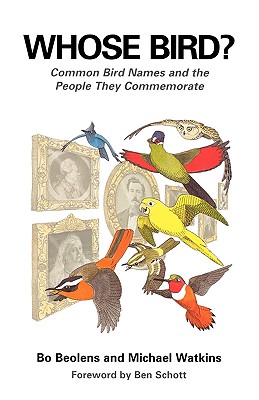 Whose Bird? (Paperback)
Common Bird Names and the People They Commemorate
Yale University Press, 9780300103595, 402pp.
Publication Date: January 11, 2004
* Individual store prices may vary.
Description
Is Bonaparte's Gull named after Napoleon Bonaparte? Is the Pallas' Sandgrouse named for the same individual as the Pallas' Warbler? This entertaining book provides for the first time a mini-biography of every person after whom a bird has been named in the English vernacular—some 1,400 individuals. Featuring 150 illustrations, Whose Bird? is arranged in the style of an encyclopedia with entries indexed both by relevant individual and by bird.
The book concentrates on the people—heroes, romantics, fanatics, and many others. Entries explain who the people were, when and where they traveled, what else they did and were famous for, with whom they were connected, what they wrote and published, and how birds came to be named after them. Filled with fascinating stories about the lives and times of naturalists over the centuries, this accessible reference volume will intrigue readers at every level of interest in ornithology.