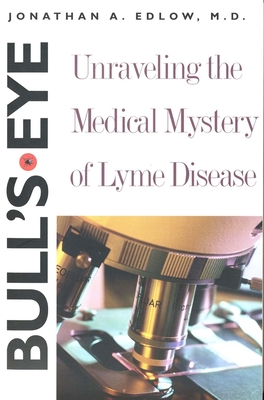 Bull's-Eye
Unraveling the Medical Mystery of Lyme Disease, Second Edition
Paperback

* Individual store prices may vary.
Description
A riveting account of the medical sleuthing that led to the discovery of Lyme disease

In this riveting account of medical sleuthing, Dr. Jonathan A. Edlow tells the history of the discovery of Lyme disease over centuries and continents. He also provides the latest information about the disease and its treatment, explaining the recent widespread outbreaks and examining the controversies that have swirled over the diagnosis, vaccine, treatment, and even definition of Lyme disease. In a new preface, Dr. Edlow updates recent developments and controversies in Lyme disease research, discusses reactions from the two "camps" of the Lyme disease community, and writes about some of the reactions of patients to the book.

"A valuable guide for dealing with emerging diseases. . . . The best thing of all about Bull's-Eye is that it lays out the unknowns along with the knowns, the mainstream view along with alternative readings, and thus reveals science for what it is: a perpetual, and admirable, work in progress."—Andrew C. Revkin, New York Times Book Review

"Bull's-eye isa compelling mystery and a riveting account of science in action."—Robert B. Parker

"The story of an emerging infection and its history. . . . Beautifully written. . . . Anyone who is curious about Lyme disease or medical discovery in general will find this book interesting reading."—Raymond Dattwyler, New England Journal of Medicine
Yale University Press, 9780300103700, 308pp.
Publication Date: April 10, 2004