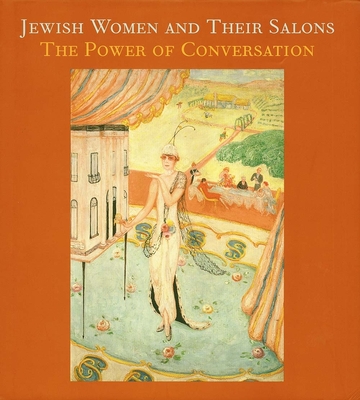 Jewish Women and Their Salons
The Power of Conversation
Hardcover

* Individual store prices may vary.
Description
From their debut in Berlin in the 1780s to their emergence in 1930s California, Jewish women's salons served as welcoming havens where all classes and creeds could openly debate art, music, literature, and politics. This fascinating book is the first to explore the history of these salons where remarkable women of intellect resolved that neither gender nor religion would impede their ability to bring about social change.
Emily D. Bilski and Emily Braun examine the lives of more than a dozen Jewish salonières, charting the evolution of the salon over time and among cultures, in cities including Berlin, Vienna, Paris, London, New York, and Milan. They show how each woman uniquely adapted the salon to suit her own interests while maintaining the salon's key characteristics of basic informality and a diversity of guests. Other distinguished contributors to the volume discuss in detail the Berlin salons of the 1800s; the salon in terms of Jewish acculturation and its relation to gender and music; and the relations of Marcel Proust, Oscar Wilde, and Gertrude Stein to the literary salon. The book is enriched with a lavish array of illustrations, including documentary photographs, paintings, drawings, prints, and decorative arts.

Jewish Museum, 9780300103854, 280pp.
Publication Date: April 11, 2005
About the Author
Emily D. Bilski is an independent scholar and curator specializing in nineteenth- and twentieth-century art and cultural history. Emily Braun is professor of art history at Hunter College and the Graduate Center at the City University of New York.