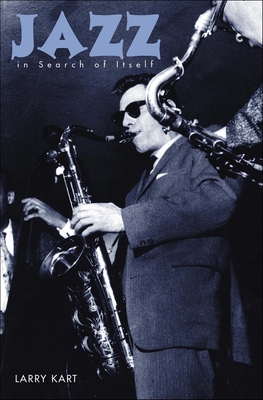 Jazz in Search of Itself
Hardcover

* Individual store prices may vary.
Description
In this engaging and astute anthology of jazz criticism, Larry Kart casts a wide net. Discussing nearly seventy major jazz figures and many of the music's key stylistic developments, Kart sees jazz as a unique perpetual narrative—one in which musicians, their audiences, and the evolving music itself are intimately intertwined.
Because jazz arose from the collision of specific peoples under particular conditions, says Kart, its development has been unusually immediate, visible, and intense. Kart has reacted to and judged the music in a similarly active, attentive, and personal manner. His involvement and attention to detail are visible in these pieces: essays that analyze the supposed return to tradition that the music of Wynton Marsalis has come to exemplify; searching accounts of the careers of Miles Davis, Thelonius Monk, Bill Evans, and Lennie Tristano; and writing that explores jazz's relationship to American popular song and examines the jazz musician's role as actual and would-be social rebel.
Praise For Jazz in Search of Itself…
"A generous grab bag of essays and reviews by a shrewd listener with curious ears and an open mind."—Terry Teachout


"With great feeling, one of jazz's most far-reaching and influential critics illuminates what jazz is, what it means (to its creators and to us listeners) and, crucially, what is valuable about it—what a joy to have this collection of essays at last."—John Litweiler, author of The Freedom Principle: Jazz After 1958

Yale University Press, 9780300104202, 352pp.
Publication Date: October 11, 2004
About the Author
Larry Kart has been music critic, editor, and book editor for the Chicago Tribune and Down Beat magazine.