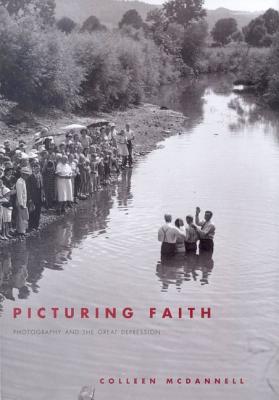 Picturing Faith (Hardcover)
Photography and the Great Depression
Yale University Press, 9780300104301, 336pp.
Publication Date: December 1, 2004
* Individual store prices may vary.
Description
In the midst of the Great Depression, the American government initiated one of the most ambitious national photographic projects ever undertaken. Such photographers as Dorothea Lange, Walker Evans, and Gordon Parksall then virtually unknownwere commissioned to chronicle in pictures the economic struggle and social dislocation of the Depression era. They explored every facet of rural life in an effort to document the troubles, as well as the spirit, of the nation.
Fanning out across the country, these photographers captured a nation alive with religious faithfrom Dust Bowl migrants singing hymns to orthodox Jews praying in rural Connecticut. In Picturing Faith, the preeminent historian of religion Colleen McDannell recounts the history of this extraordinary project, telling the stories of the men and women who participated in it and exploring these little-known images of America.
Lavishly illustrated, Picturing Faith teases out the various and conflicting ways that these photographers portrayed American religion and enhances our understanding of how religion was practiced during this critical period of American history.
About the Author
Colleen McDannell is professor of history and Sterling M. McMurrin Professor of Religious Studies at the University of Utah.
Praise For Picturing Faith: Photography and the Great Depression…
"This is a unique and fascinating book. Picturing Faith will enliven our understanding of both American religion and the Great Depression. Colleen McDannell superbly integrates photography with history—rarely does a book cross disciplines so dramatically and beautifully."—Jon Butler, Yale University


"In Picturing Faith, Colleen McDannell continues her trail-blazing path in American religious history. She takes conventional wisdom about spiritual decline in the Depression era and turns it on its head. This is a very special book, and will be a touchstone for future scholarship."—Gary Laderman, Emory University


"Picturing Faith is a rich combination of sharply insightful social and religious history."—David E. Anderson, Seattle Times



-David E. Anderson
or
Not Currently Available for Direct Purchase