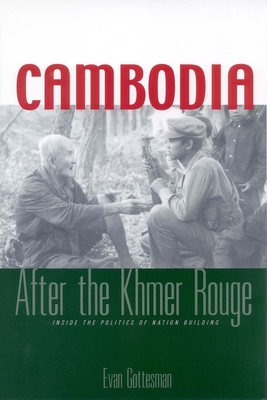 Cambodia After the Khmer Rouge
Inside the Politics of Nation Building
Paperback

* Individual store prices may vary.
Description
This fascinating book tells of the events and personalities that shaped Cambodian history during the turbulent period following the overthrow of the Khmer Rouge regime in 1979 and explains how the legacy of this period continues to influence events in Cambodia today.
"Evan Gottesman's timely new book . . . is a clear-eyed and nuanced account of multilayered backroom efforts to rebuild Cambodia after [Vietnam] overthrew the Khmer Rouge in 1979. The lessons for the United States in Iraq are many. . . . Washington should take note: this book is a sober and valuable warning of how difficult that struggle can be."—Eric Pape, Newsweek
"Drawing on new archival sources and interviews, Mr. Gottesman fills a gap, describing a shadowy period in Cambodia's recent history, a period as crucial as the more thoroughly explored Khmer Rouge interregnum."—Michael J. Ybarra, Wall Street Journal
Praise For Cambodia After the Khmer Rouge: Inside the Politics of Nation Building…
"The most recent book on the Cambodian tragedy makes an important claim; that the Vietnamese occupation was essentially doomed because of events inside the country, and not very much because of the outside allegiance ranged against it. It is an extreme view, but Evan Gottesman does his best to back it up with important new research and background gained during a three-year effort to help build post-1978 Cambodia. . . . His book is a wonderful book, the best yet, at the struggles of nation building and the toll it takes, until one man finally emerges from the contenders. . . . In light of January's riots, encouraged and spurred on by certain Cambodian politicians, this account of how Hun Sen got to the top on little but sheer will and ruthlessness is timely."—Alan Dawson, Bangkok Post


"A painstaking look, both sober and sobering, at the slow rebuilding process and the old hatreds that impede it."—George Fetherling, Vancouver Sun

Yale University Press, 9780300105131, 454pp.
Publication Date: August 11, 2004
About the Author
Evan Gottesman spent three years in Cambodia, where he served as resident liaison and deputy director of the American Bar Association Cambodia Law and Democracy Project.