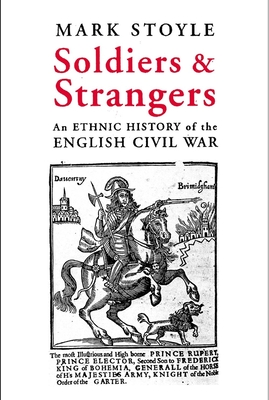 Soldiers and Strangers
An Ethnic History of the English Civil War
Hardcover

* Individual store prices may vary.
Description
The Civil War fought between Charles I and his Parliament is one of the most momentous conflicts in English history. This book provides a wholly new perspective by revealing the extent to which the struggle possessed an "ethnic" dimension, and the impact of that on the forging of English national identity.
Stoyle reveals the acute fear of foreign invasion that gripped England after 1640, when the insular English were placed on the brink of what they perceived as a national emergency. Stoyle sets the creation of the New Model Army within that context, arguing that its appearance represented the culmination of a campaign by Oliver Cromwell and others to forge a purely "English" military instrument, one purged of the foreign solders who had been so prominent in earlier Parliamentarian armies. This self-consciously "English" army eventually succeeded in wresting back control of the kingdom by defeating the king's forces, re-conquering Cornwall and Wales, and expelling all foreign agents.
Yale University Press, 9780300107005, 320pp.
Publication Date: November 1, 2005
About the Author
MARK STOYLE is reader in history at the University of Southampton. Among his books is West Britons: Cornish Identities and the Early Modern British State.
or
Not Currently Available for Direct Purchase