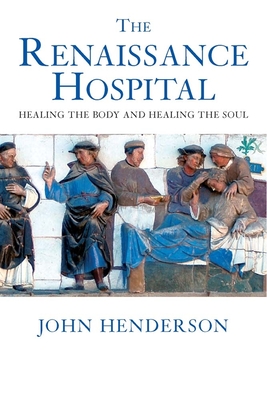 The Renaissance Hospital (Hardcover)
Healing the Body and Healing the Soul
Yale University Press, 9780300109955, 448pp.
Publication Date: November 14, 2006
* Individual store prices may vary.
Description
In this fascinating and richly illustrated book, John Henderson takes us into the Renaissance hospitals of Florence, recreating the enormous barn-like wards and exploring the lives of those who received and those who administered treatment there. Drawing on an exceptional range of visual and documentary evidence, Henderson overturns the popular view of the pre-industrial hospital as a hellish destination for the dying poor. To the contrary, hospitals of the era developed specialized, professional care; became important centers of artistic patronage; and served a large patient population, only ten percent of whom died during their stay. The book explores the civic role of Renaissance hospitals, their beautiful architecture and interior design, and their methods of medical treatment that continue to influence healthcare practices today.
About the Author
John Henderson is professor of Italian Renaissance history in the Department of History, Classics and Archaeology at Birkbeck College, University of London, and fellow of Wolfson College, Cambridge. Among his previous books is The Great Pox: The French Disease in Renaissance Europe, coedited with J. Arizabalaga and R. French and published by Yale University Press.