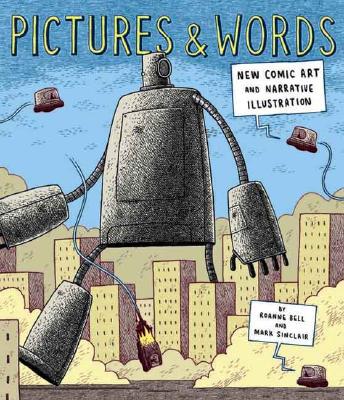 Pictures and Words: New Comic Art and Narrative Illustration (Paperback)
New Comic Art and Narrative Illustration
Yale University Press, 9780300111460, 144pp.
Publication Date: October 1, 2005
* Individual store prices may vary.
or
Not Currently Available for Direct Purchase
Description
Comics, graphic novels, and single panel cartoons have long flourished as an alternative medium. In recent years these forms of narrative illustration--artwork that tells its own story rather than supporting a text--have increasingly crossed over into mainstream popular culture. Pictorial storytelling now reaches the public through animated films
(Spirited Away)
and films with animated sequences
(Kill Bill)
, while graphic novels win literary prizes and comic art hangs in art galleries. This delightful book explores the various uses of images with and without text in the work of over thirty artists from around the world.From the delicate illustrations of Marcel Dzama to the stylized strokes of Simone Lia, the politically charged works of Joe Sacco, and the psychological mystery of Andrejz Kilmowski's
The Secret,
contemporary comic art spans a vast spectrum of styles and subjects.
Pictures and Words
examines the range of descriptive possibilities within narrative illustration and showcases outstanding works by artists from sixteen different countries--artists whose creations represent the best and most original current work in this increasingly popular genre.
Featured artists include:
- Barry Blitt, Canada
- Mr. Clement, Hong Kong
- Jordan Crane, United States
- Martin tom Dieck, Germany
- Marcel Dzama, Canada
- Igort, Italy
- James Jarvis, England
- David Rees, United States
- Joe Sacco, Malta
- Marjane Satrapi, Iran
About the Author
Roanne Bell is a freelance writer and coeditor of two books on illustration. Mark Sinclair joined Creative Review in 2002 after two years as graphics coeditor at ZOO magazine.
Praise For Pictures and Words: New Comic Art and Narrative Illustration…
". . . .the graphic form can be as pithy as a screenplay and, frame for frame, as compelling as cinema."
Advertisement