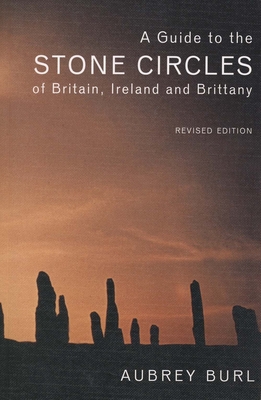 A Guide to the Stone Circles of Britain, Ireland and Brittany (Paperback)
Yale University Press, 9780300114065, 276pp.
Publication Date: February 28, 2006
Other Editions of This Title:
Hardcover (7/11/2000)
* Individual store prices may vary.
Description
This practical and knowledgeable guidebook deals comprehensively with the stone circles of Britain and Ireland and with the cromlechs and megalithic "horseshoes" of Brittany. This new edition includes a section on "Druidical" circles, romantic creations of the late eighteenth and early nineteenth centuries.
"This book is not only an elegant and practical guide, it is also the best single-volume study of this extraordinary phenomenon, embracing 500 monuments from Shetland to Brittany. . . . Confident, erudite, pleasurable, this volume can be recommended as travel guide, archaeology, literature, and sheer good company."—Ian Sheperd, British Archaeology
"This is a wonderful book and is a must for anyone remotely interested in things megalithic."—Paul Walsh, Archaeology Ireland
About the Author
Aubrey Burl was until his retirement principal lecturer in archaeology at Hull College of Higher Education. He is the author of numerous publications, including The Stone Circles of the British Isles, Prehistoric Avebury, and From Carnac to Callanish, all published by Yale University Press.