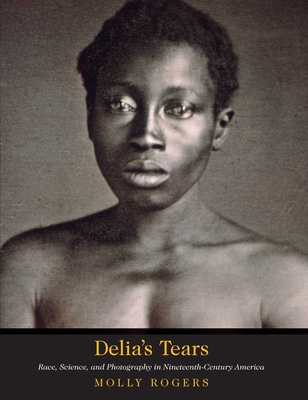 Delia's Tears (Hardcover)
Race, Science, and Photography in Nineteenth-Century America
Yale University Press, 9780300115482, 384pp.
Publication Date: May 25, 2010
* Individual store prices may vary.
Description
In 1850 seven South Carolina slaves were photographed at the request of the famous naturalist Louis Agassiz to provide evidence of the supposed biological inferiority of Africans. Lost for many years, the photographs were rediscovered in the attic of Harvard's Peabody Museum in 1976. In the first narrative history of these images, Molly Rogers tells the story of the photographs, the people they depict, and the men who made and used them. Weaving together the histories of race, science, and photography in nineteenth-century America, Rogers explores the invention and uses of photography, the scientific theories the images were intended to support and how these related to the race politics of the time, the meanings that may have been found in the photographs, and the possible reasons why they were "lost" for a century or more. Each image is accompanied by a brief fictional vignette about the subject's life as imagined by Rogers; these portraits bring the seven subjects to life, adding a fascinating human dimension to the historical material.
About the Author
David W. Blight is professor of American history and director of the Gilder Lehrman Center for the Study of Slavery, Resistance, and Abolition at Yale University.
Praise For Delia's Tears: Race, Science, and Photography in Nineteenth-Century America…
"In a book that is at once sensitive, bold, and imaginative, Rogers delivers a deep history of the causes, creation, and consequences of these now famous photographs. . . . If there ever can be a shared humanity with a shared historical memory, perhaps it can only emerge from seeing such evidence of its most brutal denial."—David W. Blight, from the Foreword
— David W. Blight
"Through Delia's Tears, a beguiling mixture of history and imagination, we see that the poisonous allure of racial thinking, often posing as reasoned objectivity, has always blurred our vision. This is a story that is as beautiful as it is sad."-Jonathan Scott Holloway, Yale University
— Jonathan Scott Holloway
"[Rogers'] well-researched history paints a rich panorama of the mental world of slavery."
--
Publishers Weekly
— Publishers Weekly
Selected as an Editor's Choice by Booklist as one of the best titles published in 2010
— 2010 Editor's Choice
"Rogers succeeds in humanizing photographs that were taken not to bring out the individual qualities of those photographed but in an attempt to confirm theories of human inequality."—Reginald Horsman, Register of the Kentucky Historical Society
— Reginald Horsman
"[An] excellent work."—J. D. Smith, Choice
— J. D. Smith