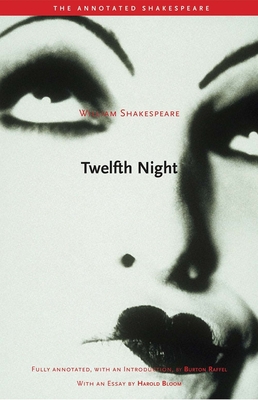 Twelfth Night (Paperback)
or, What You Will (The Annotated Shakespeare)
Yale University Press, 9780300115635, 192pp.
Publication Date: May 24, 2007
Other Editions of This Title:
Paperback (8/16/2018)
Paperback (5/9/2019)
Paperback (7/24/2016)
Paperback (12/4/2012)
Paperback (6/9/2016)
Paperback (6/10/2010)
Paperback (12/4/2012)
Paperback (6/19/2016)
Paperback (7/12/2016)
Paperback (4/30/2016)
Paperback (12/4/2012)
Paperback (5/10/2015)
Paperback (7/23/2018)
Paperback (12/22/2015)
* Individual store prices may vary.
Description
Twelfth Night is one of Shakespeare's funniest plays and also one of his most romantic. A young noblewoman, Viola, shipwrecked in a foreign land and separated from her twin brother, dresses as a man in order to enter the service of Orsino, duke of Illyria. Complications ensue—deceptions, infatuations, misdirected overtures, malevolent pranks—as everyone is drawn into the hilarious confusion.
About the Author
Burton Raffel is Distinguished Professor of Arts and Humanities Emeritus and professor of English emeritus, University of Louisiana at Lafayette. The most recent of his many publications is Selected Poems by Nicolas Boileau, published by Yale University Press. He lives in Lafayette. Harold Bloom, Sterling Professor of the Humanities at Yale University, is the author of many books, including The Western Canon, Shakespeare: The Invention of the Human, and Jesus and Yahweh: The Names Divine.