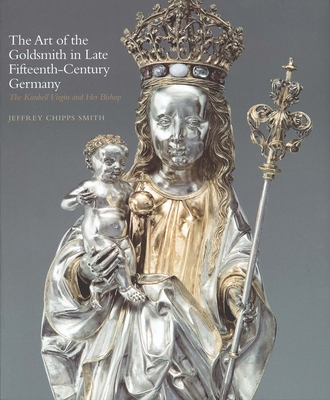 The Art of the Goldsmith in Late Fifteenth-Century Germany
The Kimbell Virgin and Her Bishop (Kimbell Masterpiece Series)
Paperback

* Individual store prices may vary.
Description
Announcing the new Kimbell Masterpiece Series.
These beautifully illustrated books by leading experts focus on major paintings, sculptures, and objects from the Kimbell's outstanding permanent collection. Each volume presents the latest advances in scholarship and new insights of interest both to specialists and to the wider public.
Virtually unknown until recently, the Kimbell Virgin and Child (1486) is arguably the finest surviving example of the silver religious statuary so prized in pre-Reformation Germany, where patrons valued the art of the goldsmith even above painting and sculpture. Made for Wilhelm von Reichenau, a powerful Franconian bishop of Eichstätt, the statuette came onto the market when church property was secularized in the early 19th century and was long owned by the Rothschild family.
This handsome book is the first to examine this exquisite object and its fascinating history. Distinguished scholar Jeffrey Chipps Smith looks at the creation of the statuette in Augsburg, its place in the context of other works of art in Eichstätt, and the compelling story of Bishop Reichenau and his intense devotion to the Virgin Mary.
Kimbell Art Museum, 9780300117363, 86pp.
Publication Date: October 24, 2006
About the Author
Jeffrey Chipps Smith is Kay Fortson Chair in European Art at the University of Texas, Austin, and author of German Sculpture of the Later Renaissance: Art in an Age of Uncertainty.
or
Not Currently Available for Direct Purchase