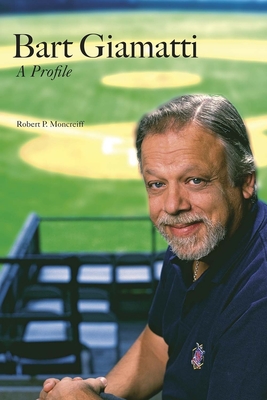 Bart Giamatti
A Profile
Hardcover

* Individual store prices may vary.
Description
This vivid portrait of Bart Giamatti encompasses his entire eventful life but focuses especially on his years at Yale University (1966–1986) and his brief career as a major league baseball executive (1986–1989). As scholar, teacher, and then university president, Giamatti was an admired and respected figure on campus. He forged his academic career during turbulent decades, and his tenure in baseball was no less contentious, for as commissioner of baseball he oversaw the banishment of Cincinnati's Pete Rose from the game for gambling. The book draws on Giamatti's numerous writings and speeches to illuminate the character and complexities of the man and to understand the values that motivated his leadership.
Bart Giamatti was a cultural conservative and institutional moderate at a time when such values were out of favor and under attack. At Yale, as a baseball executive, and indeed in all things, Giamatti championed the related values of freedom and order. Robert P. Moncreiff places Giamatti in the context of major events at Yale, recounts in detail the legal context in which the Pete Rose affair unfolded, and arrives at a nuanced understanding of this memorable man's life.
Praise For Bart Giamatti: A Profile…
"Bart Giamatti was a phenomenon who lived the lives of several men even though his own ended tragically early. It is a great treat to feel the pleasure of his passionate company once again, in its erudition, earthiness, fragility, high style, toughness, sadness, eloquence and ordered idealism. Robert Moncrieff has sketched an intriguing, shaded portrait of a imposing figure who was recognized by many but understood by few."—Sean Wilentz, Princeton University
— Sean Wilentz
Yale University Press, 9780300121872, 256pp.
Publication Date: April 4, 2007
About the Author
Robert P. Moncreiff is a retired lawyer, currently of counsel to the Boston firm of Edwards Angell Palmer & Dodge LLP. He lives in Cambridge, MA.
or
Not Currently Available for Direct Purchase